An Introduction to Honda CabinTalk / CabinWatch for Brookhaven, NY?
Today we're going to look at two of the latest technological features that can be integrated into certain vehicles in Honda's fleet. Both of these features are designed to make life easier for the people of Brookhaven, NY and allow the driver to safely remain focused on the road whilst also being in communication with passengers who can sometimes be a few foot back without having to turn round.
With this tech the kids in the 3rd row can no longer pretend they don't hear you even when your not shouting!
What is CabinTalk?
CabinTalk feature that allows the driver to use an in-car PA system to speak to the passengers in the back two rows. What this essentially does is allows the driver to remain focused on the road whilst also being in communication with passengers who can sometimes be a few foot back without having to turn round. CabinTalk also works through headphones if any of your passengers in the back are watching something.
An added smart thing detail about this feature is that it temporarily pauses any audio that is ongoing at that moment so that your passengers can clearly hear you and will go through headphones if they're being used by one of your passengers. The CabinTalk features works through a microphone that is only located in the Driver's seat and not the front passengers.
CabinTalk has proven to be extremely useful for parents who are driving their family around in a Honda allowing them to keep the peace while keeping their eyes on the road which keeps everyone a lot safer.
Talk to passengers sitting on back seats
Works through microphone
Makes your ride safer
A great family feature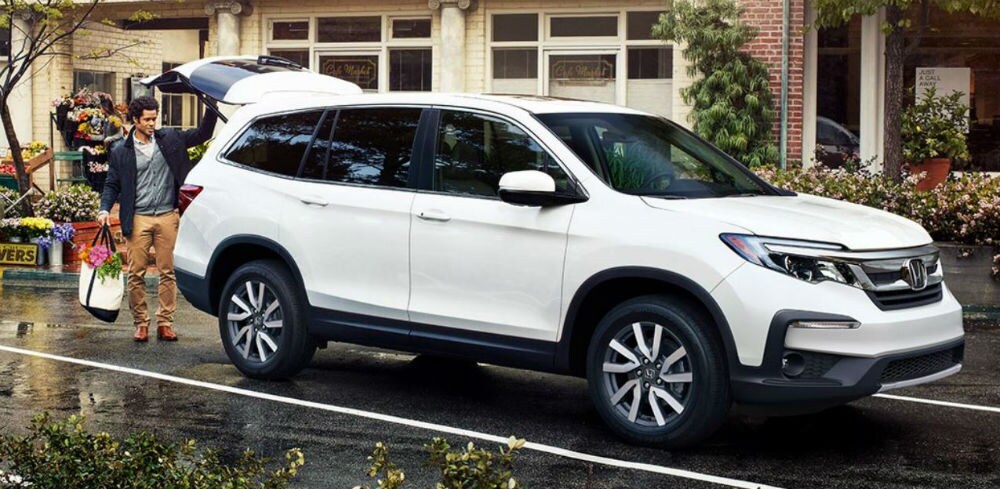 Features of CabinWatch
This is a button that you can press on your infotainment screen that allows you to see through cameras both into the middle row of the car and it also has a birds eye view camera for if you have a third row. This allows parents to see what is going on in the back of the vehicle without having to turn around and divert their attention and if necessary they can then subsequently use the CabinTalk feature to speak to their kids. This is also useful at night as the CabinWatch feature also has infrared night vision that it switches to automatically when the light sensors deem it too dark.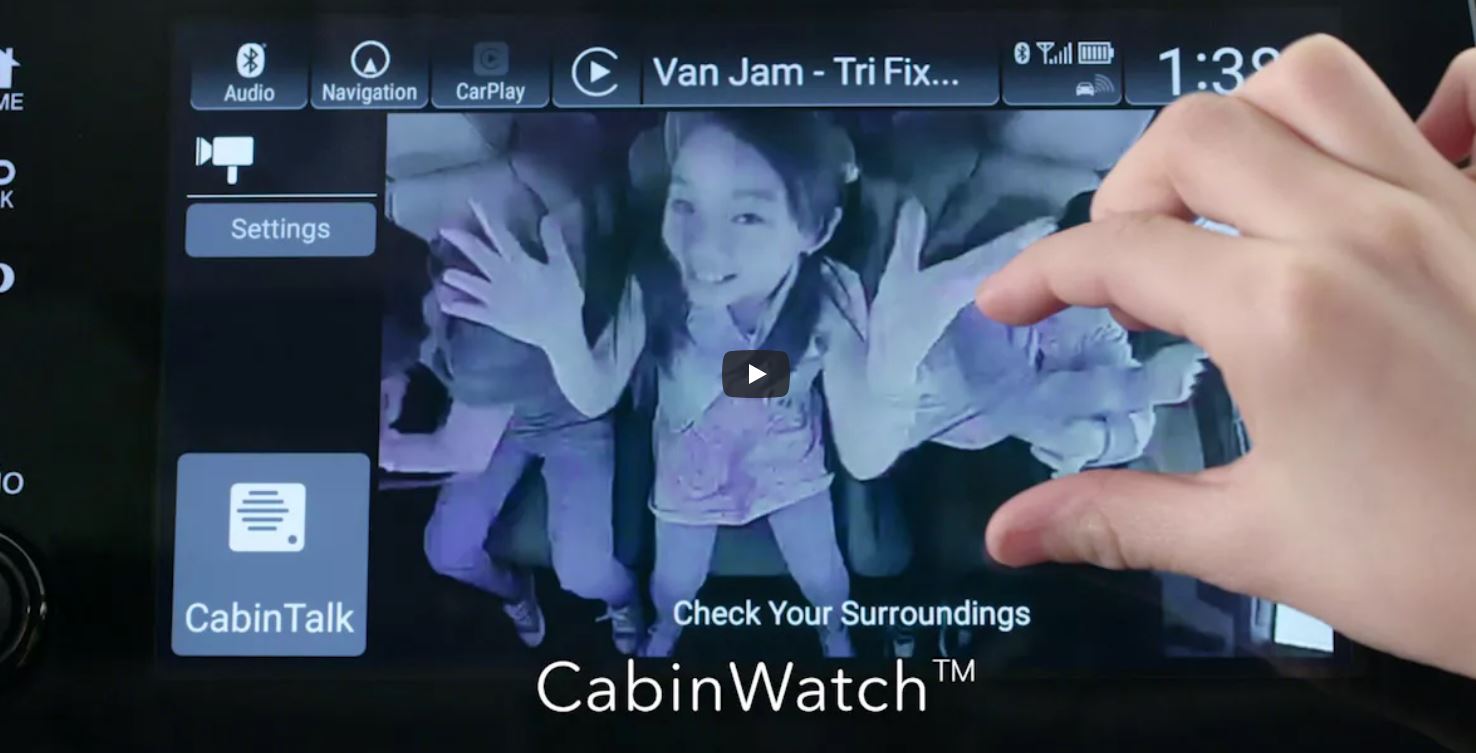 Allows you to see through cameras
Conveniently talk to your passengers without turning back
Equipped with night vision
Visit Baron Honda near Brookhaven and get hands on the latest Honda CabinTalk and CabinWatch!
Honda Vehicles With CabinTalk/ CabinWatch
So far the only vehicle that has both of these features as part of a pilot test program is the Honda Odyssey. This 7 seat family vehicle had both systems installed in it last year and so far the reviews have been overwhelming so we can expect to start seeing the integration of both CabinWatch and CabinTalk in vehicles being released over the next few years starting with CabinTalk being available in the 2019 Honda Pilot.
Why You Want CabinWatch & CabinTalk
We all know how stressful it can be driving with your whole family in the car through Brookhaven, NY, but the kids in the back are starting to get a bit restless with nothing to do but you're trying to keep your eye both on them and on the road. What these systems do is make sure that the driver can keep an eye on what's going on in the back seats and if necessary intervene by speaking to them over the PA system. These features are only available to the driver, however the front passenger can see the passengers to the rear through the screen. The microphone that is used for the CabinTalk is only built into the driver's seat. The CabinTalk feature also cuts through any audio such as the radio that is playing meaning that your passengers can hear you loud and clearly.
There are two main benefits to having both of these systems in your Honda... Convenience &  Safety
If you like to experience these features in person, then you are most welcome to pay us a visit. Better book your test drive before you reach us and one of our representatives will be waiting for you when you reach our showroom. So take a quick drive from Brookhaven to Baron Honda and enjoy the incredible features of CabinTalk and CabinWatch.
Why Buy From Baron Honda near Brookhaven, NY ?
Baron Honda takes pride in offering the variety of Honda vehicles and now you can get in touch with us to test the novelty of CabinWatch and CabinTalk. Our professionals will not only give you a brief introduction of this novel technology but they will also enable you to experience it for yourself on the Honda Odyssey and 2019 Honda Pilot.
Take a quick drive from Brookhaven and visit us today to take hands on amazing Honda vehicles.